• Egg Retrieval • Embryo Transfer • ERA • Fertility • Humor • In Vitro • Infertility • Infertility Awareness • InfertilityUncovered • IVF • MyInfertilityStory • Negative • Next Steps • NIAW • Real Life • Update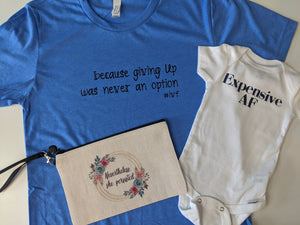 Well, it's National Infertility Awareness Week (NIAW) again. #NIAW2020 This year's theme is #MyInfertilityStory Buckle up folks, it may be a bumpy ride. I had some tequila (and tacos, always tacos) and I'm a little tipsy and feeling all the feels. I've shared my story with you all over the last few years. In case you need a refresher 2018 - Flip the Script 2019 - Infertility Uncovered It hasn't been easy, but neither has the journey. It hasn't been fast either. It's been a lot of hurry up and wait. Wait for a period. Wait for a procedure. Wait until...
---
• Baby Dragon • ERA • Fertility • Humor • Infertility • Injections • IVF • Next Steps • Progesterone • Update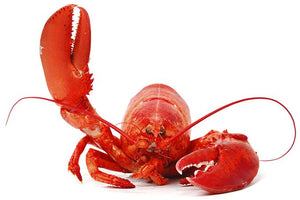 I had my Endometrial Receptivity Array (ERA) done today. For those of you who don't know what that is, hold tight, I will explain in a minute, but I still need to tell you what L stands for. Today, L is for Lobster. So the ERA: This is the same procedure as the "scratch", which *may* aid in implantation ... but the sample is sent for testing instead of being discarded. When I had the scratch done leading up to my 2nd transfer, they had to clamp my cervix because apparently, it moves too. Who knew? This resulted in me almost succeeding in breaking...